About me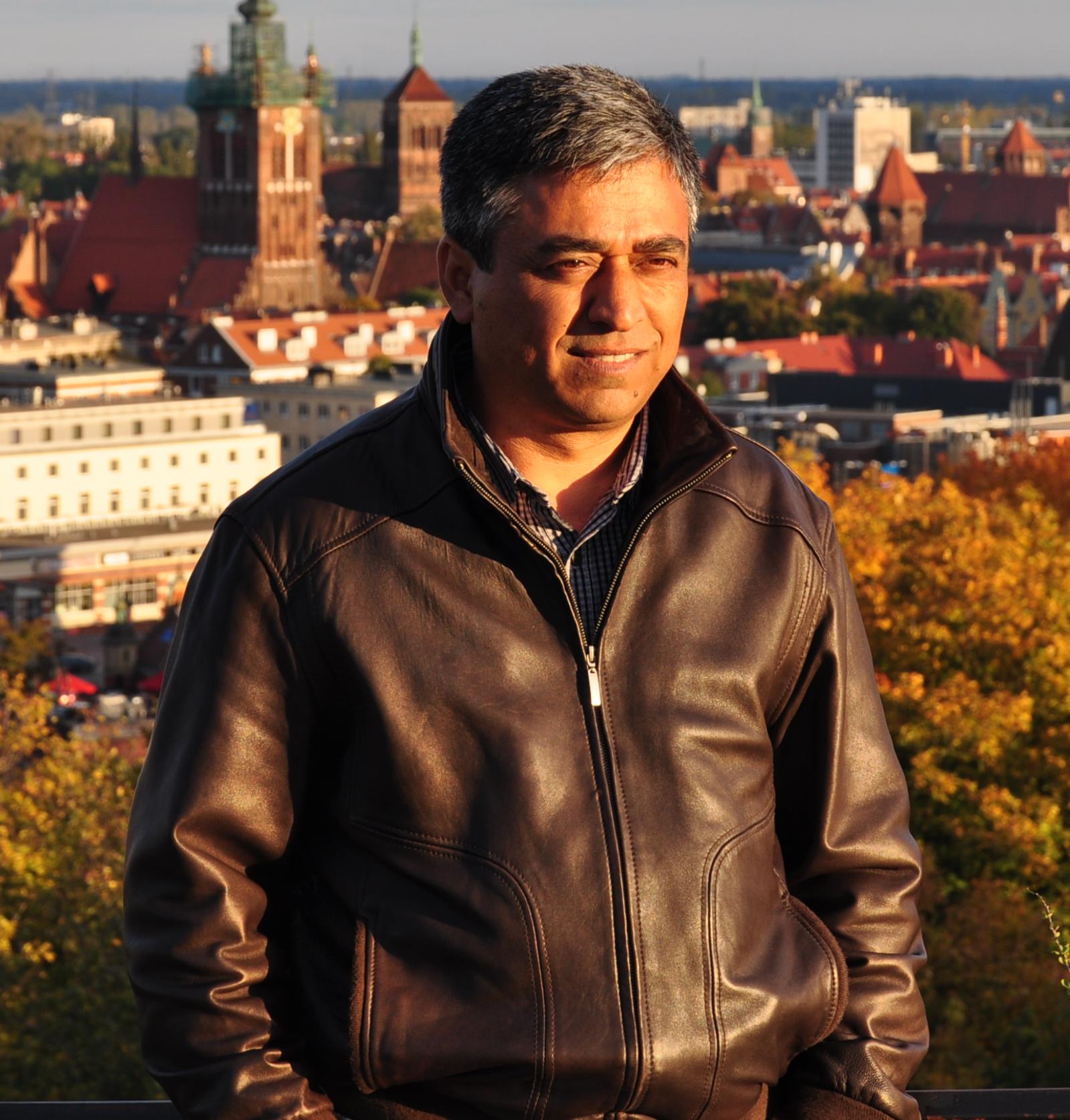 Turkey….the place where I was born, my homeland
 Poland….the place where I have got married loved and beloved
 My love for them is endless…
 I am proud to be a Turk
I am proud to be a Pole.
                                                                                                                  Hasan Ciftci

I was born on January 3th, 1962 in Divriği-Sivas, Turkey. After attending primary and secondary school in homeland, and circumstances brought me to the Istanbul would be the best place to continue my studies. After two years of compulsory military service, I have started to work in hotels as a front desk agent in Istanbul. Experience in hotel business brought me a lot of satisfaction, therefore I continued my education program on tourism management.
Further professional carrier in hotel industry has allowed me to meet people from all around the world. My work as a front desk clerk offered me immense satisfaction and great pleasure. Work infront of a reception desk teaches me how to deal with different people in different situations in life. It teaches me to work hard to pursue my goals with always a positive attitude. Simply I call it destiny. In the early 90's I met the woman of my life. She was from Poland. Against all linguistic and cultural differences Irena turned out to be incredibly understanding woman. We got married in Gdansk in 1992. Considering my carrier in hospitality industry, we have lived in Istanbul. In 1993, our daughter Anna-Fatma came to world. In 1997, Damian-Onur joined to our family.
I have continued my carrier in hotel business in Istanbul till 1999. It was the year when a terrible earthquake took place in Turkey. Afterwards we made the decision with my wife to move out to her homeland Poland. It was a decision that changed the entire course of our life. Due to the fact that Irena is Kashubian, we have decided that the best place to live will be Gdańsk City. From the first moment when we have moved, I fell in love with this city, the region and the people.
Day by day each passing moment, even though it was very difficult to adapt to many aspects of Polish life, I was convinced that I live in one of the most beautiful places in the world.
Gdańsk itself, Pomerania region and Poland with its history, culture and people charmed me so much that I decided to name this place my home.
After a long professional carrier in tourism sector in Turkey, I have started to search job opportunities in Poland. I have worked for the biggest Polish and international tourism companies, and in the meantime also established my own company on 2001 – Onur Travel Agency.
My family and friends are those who helped me overcome the toughest phases in life and encouraged me to take serious decisions and reach my goals in Poland.
Since I have grant citizenship Of Republic of Poland in 2006 I have decided to join  Civic Platform  Political Party.
As a President of the Polish-Turkish Association I work on the social, cultural and economic mutual understanding, developing the organization on direct aid to those in need regardless of their origin or nationality. I initiated the work of city partnership between Gdansk and Turkish cities and also Gdansk as the capital of culture in 2016.
On February 2014 I have appointed as a Ambassador of Invest in Pomerania.
As an Ambassador my core mission is promote Pomerania and Poland worldwide and stress the attractiveness of our beautiful region in every occasion.

The most important dates of my life: 

1962 - Birth
1992 - Marriage
1993 - Birth of my daughter Anna-Fatma
1993 - Grant the right of permanent residence in Poland
1997 - Birth of my son Damian-Onur
1999 - Move to Poland permanently
2006 - I grant Polish citizenship
2010 - Participation in the elections to the Parliament of the Province of Pomerania
2011 - Active work for the city partnership between Poland and Turkey.
2014 - Appointed ambassador of Invest in Pomerania.